Home healthcare refers to a range of medical and non-medical services provided to individuals in their homes. While there are many different types of these services, all of them are designed to help individuals recover from an illness or injury, manage a chronic condition, or maintain their independence and quality of life.
So, if you want to learn more about the benefits of home healthcare services, then keep reading:
Most Common Types Of Home Healthcare Services
Some of the most common types of home healthcare services include:
1. Bathing and Getting Dressed
Home healthcare professionals can assist with bathing and getting dressed, which can be especially helpful for individuals who have limited mobility or difficulty with these activities on their own. This can include help with showering, bathing, and grooming, as well as assistance with dressing and undressing.
2. Meal Preparation and Feeding
Staff responsible for home healthcare services can also assist with meal preparation and feeding individuals. This also includes help with shopping for groceries, as well as assistance with eating and drinking.
3. Care for Maintaining Hygienic Practices, Grooming, Incontinence and Toileting
Home healthcare service providers like Service Above Self Homecare and Staffing can help physically or intellectually restricted individuals with daily grooming activities such as brushing teeth, combing hair, shaving, and other personal hygiene tasks. They can also aid with incontinence care, including help with toileting, and changing adult diapers.
4. Preventing Injuries Due To Fall
In home healthcare services aid fall prevention for individuals who have limited mobility by ensuring that the home is safe and free of hazards, such as loose rugs or poor lighting.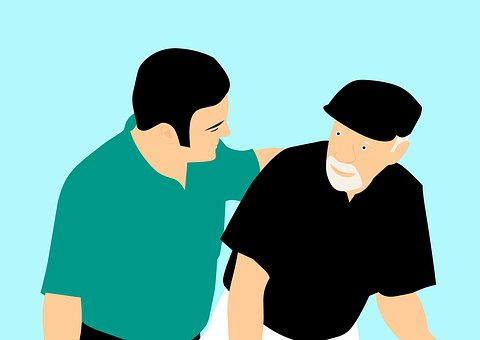 The staff can also assist with mobility exercises and activities that help to improve balance, flexibility, and increase strength for easy positioning and transferring. This can include help with walking, climbing stairs, and getting in and out of bed.
In-home Healthcare Benefits
Benefits of home healthcare includes:
It allows individuals to receive care in the comfort of their own home, which can improve recovery times and reduce the risk of complications.
It can also help to reduce hospital readmissions and emergency room visits, which can lower healthcare costs and improve overall health outcomes.
Home health care can also help to improve the quality of life for individuals and provide peace of mind to families while maintaining a patient's independence and autonomy.
So, if you're looking for a valuable service in-home healthcare service provider in Natick and surrounding areas in MA to improve the health and well-being of your loved ones, we can help!
With a wide range of home healthcare services available by CNA, HHA, and MAP-certified staff at Service Above Self Homecare and Staffing, we offer flexible scheduling and additional support to meet the unique needs of each individual.
So, what's the hold-up? Feel free to get in touch with us today and learn more about our short and long-term services.