As our loved ones age, they may require assistance with daily activities and household chores. This is where in-home care providers come in, offering a range of services to help seniors live comfortably and safely in their own homes.
However, it is important to carefully consider several factors when selecting an in-home care provider. In this blog, we'll discuss a few in-home care considerations before hiring a provider.
1. Qualifications and Experience
The first thing to consider when hiring an in-home care provider for respite care or personal care services is their qualifications and experience. Look for a provider who is licensed, insured, and has the necessary certifications to provide the specific type of care your loved one needs. Additionally, inquire about their experience and ask for references or reviews from previous clients.
2. Availability
Another important factor to consider when hiring an in-home care provider is their availability. Determine the hours and days of the week that your loved one will need assistance and ensure that the provider can accommodate these needs. It's also important to ask about their policy for emergencies or unexpected absences.
3. Services Offered
In-home care providers offer a range of services, from personal care, companionship, and household chores to transportation and medication management. Ensure the provider offers the specific services your loved one needs and inquire about any additional fees for services that may not be included in their standard care plan.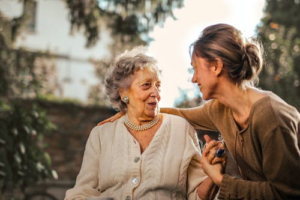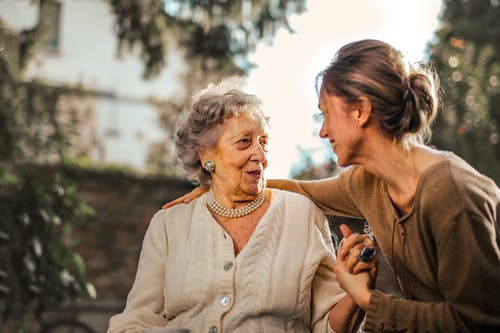 4. Communication
Effective communication between the in-home care provider, your loved one, and your family is crucial for ensuring quality care. Ask about the provider's communication policies and ensure they will keep you informed about any changes in your loved one's health or well-being.
5. Cost and Payment Options
Of course, cost is also an important consideration when hiring an in-home care provider. Make sure you fully understand the costs associated with the care your loved one needs and consider whether you'll be able to afford these costs over the long term. Additionally, explore payment options like Medicaid or long-term care insurance, which may be able to help offset the costs of care.
Get One Of The Best Companionship and In-Home Care Services In Natick Today!
Looking for a reliable in-home care service provider? We're your best bet! Service Above Self Homecare and Staffing provides some of the best companionship and in-home care services in Natick.
Our team of compassionate and skilled CNA and HHA-certified caregivers work tirelessly to ensure our clients receive the highest quality of care possible. We offer a wide range of services, including personal care, medication management, meal preparation, and transportation.
With their exceptional service and commitment to excellence, Service Above Self Homecare and Staffing is an excellent choice for anyone looking for top-notch companionship and in-home care services in Natick. So, what's the hold-up? Get in touch with us today and enhance the quality of life for your loved ones today!